Events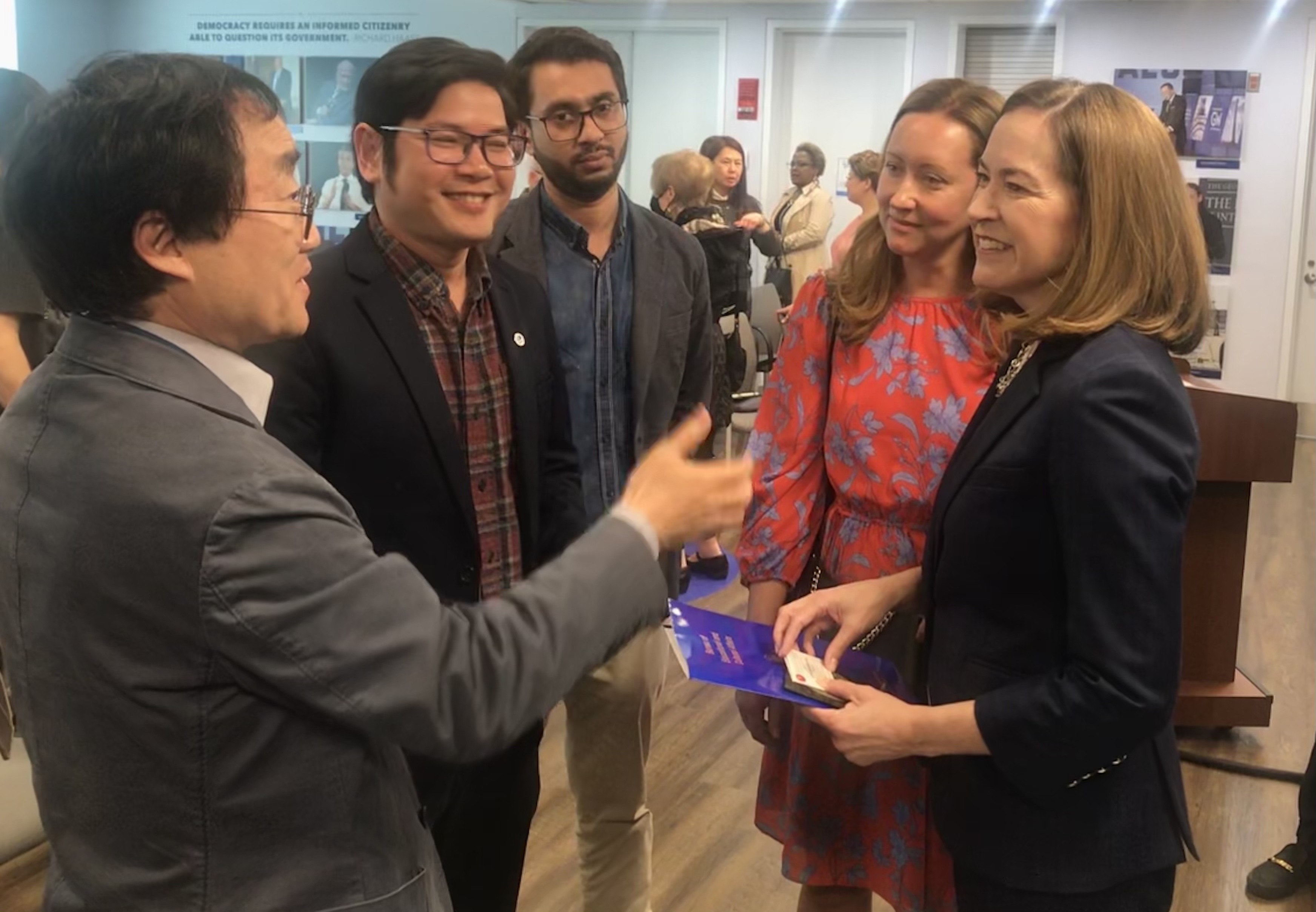 Lee Satterfield, Assistant Secretary of State for Educational and Cultural Affairs, answers questions after her presentation on public diplomacy's "strategic imperative" at the First Monday Forum on April 3, 2023. Photo by Christopher Teal.
The PDCA schedules lectures and presentations concerning all aspects of public diplomacy throughout the year. You'll find upcoming programs and past programs listed on this page. Many of our events are open to registration by members of the public. In that case you'll see a link to register.

First Monday and mid-month forums are lunchtime speaker programs featuring experts on public diplomacy or international broadcasting. These forums are a partnership with the University of Southern California's USC Annenberg Center on Communication Leadership & Policy and George Washington University's Institute for Public Diplomacy and Global Communication. They take place via Zoom teleconferencing. We are planning to restore some in-person programming at a time to be determined.

Our affinity groups also sponsor talks, and you will also see special programs for our Rising Professional membership in our announcements of upcoming events.

To see all our event announcements, click here.