Leadership
THE LEADERSHIP OF PDCA
PDCA is managed by a Board of Directors, drawn from the membership, who volunteer to serve the organization without compensation. The Board of Directors numbers between fifteen (15) and twenty-one (21) and meets at least quarterly. The Board of Directors adopts PDCA policies, guides programs, appoints Committees, leads PDCA activities, sets member dues, approves the annual budget, and secures and monitors the organization's finances.
PDCA Co-Presidents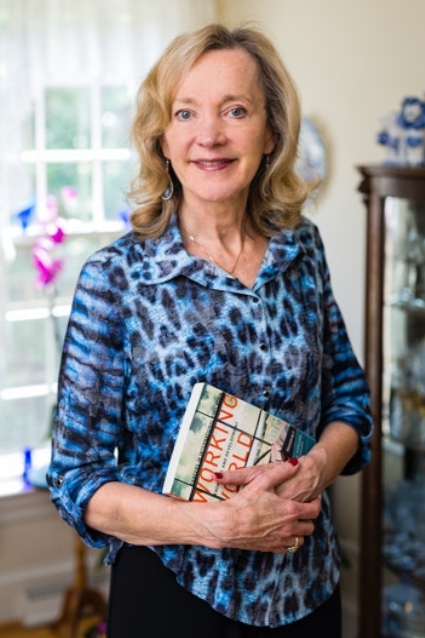 Co-President Sherry Lee Mueller, PhD.
Sherry L. Mueller, Ph.D., Distinguished Practitioner in Residence, School of International Service (SIS), American University, Washington, D.C. teaches a graduate Practicum entitled Cultural Diplomacy and International Exchange. Dr. Mueller led the National Council for International Visitors (now Global Ties U.S.) from January, 1996 until September 2011. The NCIV Board named Sherry President Emerita. Before NCIV, she worked for the Institute of International Education (IIE) for eighteen years, first as a program officer and then as Director of the Professional Exchange Programs staff. During this time, she developed and taught first course on public diplomacy at SIS. Prior to joining IIE, Ms. Mueller served as an Experiment Leader to the former Soviet Union, a Liaison Officer for the U.S. Department of State, and a lecturer at the University of Rhode Island. She served as a State Department speaker on NGO leadership in Saudi Arabia and Japan and frequently briefs IVLP groups of NGO leaders. Author of a variety of publications, she coauthored the book Working World: Careers in International Education, Exchange and Development published by Georgetown University Press.
An active volunteer, Sherry has played leadership roles on the boards of World learning, PYXERA Global, Friendship Force, International, and the International Student House. She served as president of the Public Diplomacy Council from 2019 - 2022. Her various awards include the Institute of International Education IIE Centennial Medal (2019), the 'One To World' Fulbright Award for Citizen Diplomacy (2011), and the U.S. Information Agency's Award for Outstanding Service in 1996.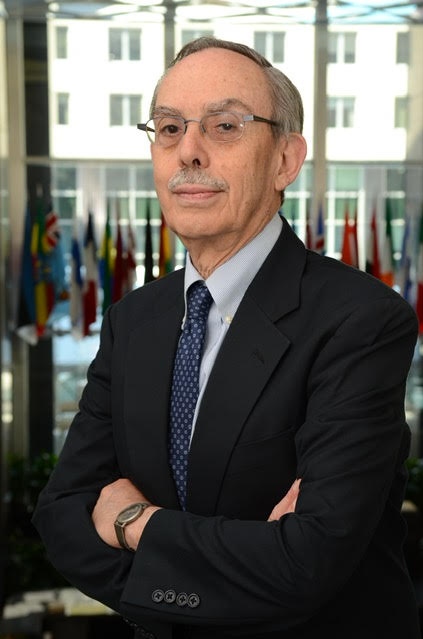 Co-President Joel Fischman
Joel Anthony Fischman retired from the U.S. Department of State in 2012 after a 49-year career (both FS and GS) with the State Department and the U.S. Information Agency. As his final assignment, he headed, for several years, the Office of Policy and Outreach, a senior staff position in the Department's Bureau of International Information Programs. During his career he received three Superior and three Meritorious Honor Awards.

In retirement, Joel was President of the Public Diplomacy Association of America (PDAA) from 2019-2022 and chaired the Joint Oversight Group that managed the merger of PDAA and the Public Diplomacy Council.
He also served as President of Anne Frank House DC (2020-22), a nonprofit dedicated to providing housing for residents who would otherwise be on the streets. He is a member of the nonprofit Friendship Place (FP) Board and was Chair of its Congregations Committee (2016-2021). Joel was also a board member of Adas Israel Congregation for 14 years and Chair of the congregation's Social Action Council (2006-2016).
PDCA Officers
| | |
| --- | --- |
| Vice President | Hon. Brian Carlson |
| Treasurer | Quentin Lide |
| Secretary | Bill Wanlund (Backup: Peter Kovach) |
| Executive Director | Robert Heath (non voting) |
| Editor-In-Chief | J. Michael Korff (non-voting) |
| Hans "Tom" Tuch Graduate Fellow | Claudia Del Pozo (non-voting) |
Committee Chairs (for terms ending May 31, 2023)
| | |
| --- | --- |
| Program: | Joan Mower, Hon. Greta Morris |
| Membership: | Hon. Brian Carlson, Mary Jeffers |
| Awards: | Pat Kushlis, J. Michael Korff |
| Finance: | Anne Barbaro |
| Training, Mentoring & Professional Development: | Peter Kovach, Aaron Franke |
| Advocacy: | Mike McCarry, Mark Rebstock |
| Communication: | Joe Johnson |
| Development: | Quentin Lide |
| Nominating/Leadership Development: | Mike Schneider |
Board of Directors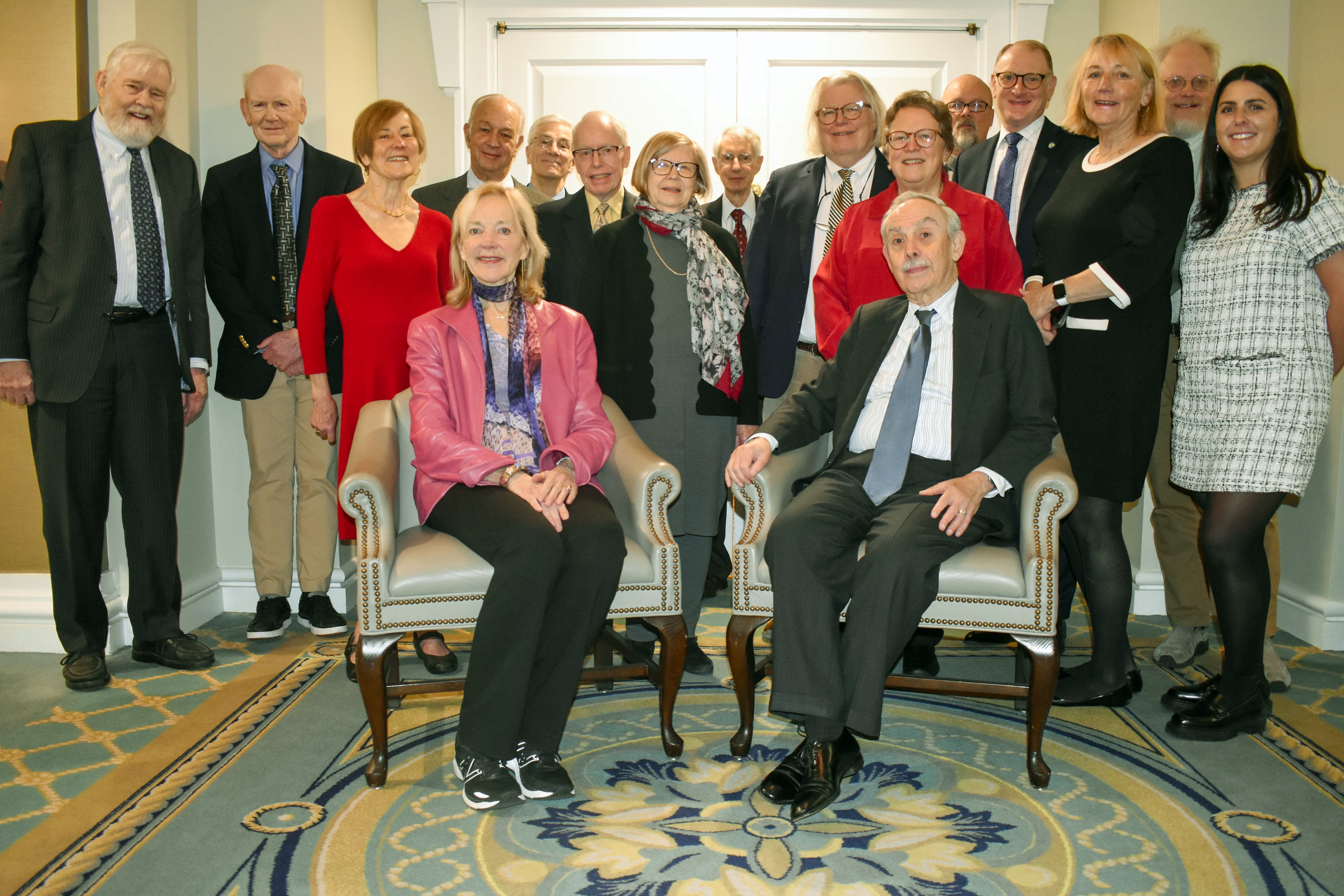 Members of the Board Directors:
Front row: Co-Presidents Sherry Mueller and Joel Fischman
Behind: Bob Heath, Bill Wanlund, Greta Morris, Peter Kovach, Joe Johnson, Michael Korff,Pat Kushlis, Mike Schneider, Michael McCarry, Anne Barbaro, Quentin Lide, Mark Rebstock, Joan Mower, Nick Cull, Claudia Del Pozo
Absent: Brian Carlson, Helle Dale, Alan Heil, Aaron Franke, Larry Schwartz.
Photo by Alan Kotok