Leadership
The Leadership of PDCA
PDCA is managed by a Board of Directors, drawn from the membership, who volunteer to serve the organization without compensation. The Board of Directors numbers between fifteen (15) and twenty-one (21) and meets at least quarterly. The Board of Directors adopts PDCA policies, guides programs, appoints Committees, leads PDCA activities, sets member dues, approves the annual budget, and secures and monitors the organization's finances.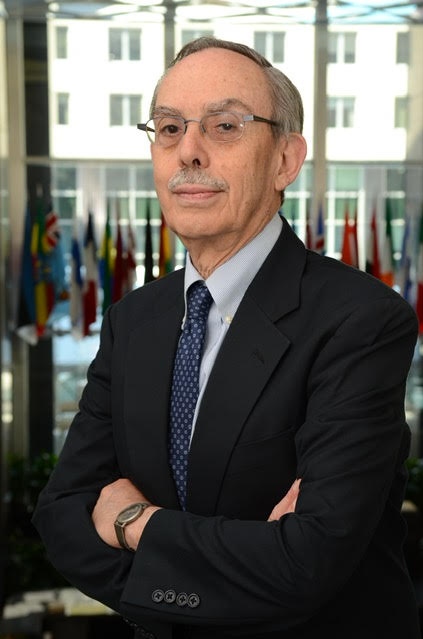 President Joel Fischman
Joel Anthony Fischman retired from the U.S. Department of State in 2012 after a 49-year career (both FS and GS) with the State Department and the U.S. Information Agency. As his final assignment, he headed, for several years, the Office of Policy and Outreach, a senior staff position in the Department's Bureau of International Information Programs. During his career he received three Superior and three Meritorious Honor Awards.
In retirement, Joel was President of the Public Diplomacy Association of America (PDAA) from 2019-2022 and chaired the Joint Oversight Group that managed the merger of PDAA and the Public Diplomacy Council.
He also served as President of Anne Frank House DC (2020-22), a nonprofit dedicated to providing housing for residents who would otherwise be on the streets. He is a member of the nonprofit Friendship Place (FP) Board and was Chair of its Congregations Committee (2016-2021). Joel was also a board member of Adas Israel Congregation for 14 years and Chair of the congregation's Social Action Council (2006-2016).
PDCA Officers
| | |
| --- | --- |
| Vice President | Hon. Larry Wohlers |
| Treasurer | Quentin Lide |
| Secretary | Tania Chomiak-Salvi |
| Executive Director | Robert Heath |
| Editor-In-Chief | Michael Korff |
| Hans "Tom" Tuch Graduate Fellow | Gabrielle Stall |
| | |
Committee Chairs (for terms ending May 31, 2024)
Program:

Joan Mower, Nick Cull

Membership and Outreach:

Hon. Brian Carlson

Awards:

the Hon. Earl Anthony Wayne

, Michael Korff

Budget and Finance:

Anne Barbaro

Training, Mentoring & Professional Development:

Peter Kovach, Vivian Walker

Advocacy:

Mike McCarry, Mark Rebstock

Communication:

Joe Johnson, Arthur Berger

Development:

Shaz Akram

Nominating and Leadership Development:

Sherry Mueller

Young Professionals:

Adam Footlik
Members of the Board of Directors
Shaz Akram
Anne Barbaro
Arthur Berger
Brian Carlson
Tania Chomiak-Salvi
Nick Cull
Joel Fischman
Adam Footlik
Robert Heath*
Joe Johnson
Michael Korff*
Peter Kovach
Pat Kushlis
Quentin Lide
Michael McCarry
Joan Mower
Sherry Mueller
Mark Rebstock
Larry Schwartz
Gabrielle Stall*
Vivian Walker
Bill Wanlund
Earl Anthony Wayne
Larry Wohlers
*non-voting