Strengthening America's Dialogue with the World
The Public Diplomacy Council of America is a nonprofit 501(c)(3) association of professionals and scholars promoting excellence in the professional practice, academic study, and advocacy for public diplomacy.
Our work
Honors practitioners' achievements;
Helps members stay in touch and keep current with issues and new developments in global communications;
Mentors and trains professionals in this rapidly changing field;
Promotes understanding of the increasingly important public dimension of statecraft and;
Generates support for America's global engagement.
Latest News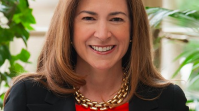 Lee Satterfield, the Assistant Secretary for Educational and Cultural Affairs will speak at the April 3 First Monday Forum. It will take place in person at George Washington University...
PDCA's first hybrid program combining an in-person discussion with the option of participating in the program via Zoom will take place on March 6 at noon Eastern Time. It will focus...
A video of the December 5 First Monday Forum on Broadcasting to the USSR is now available.
View All
Member Views
This is Women's History Month, and Sweden's former Foreign Minister Margaret Wallstrom sees a "bleak" outlook for women's rights. But there's always a bright spot somewhere...
Practice-oriented frameworks empower public diplomacy talent to improve engagement of local stakeholders
Partnering with like-minded organizations is one of PDCA's three core principles.
View All